Biller-related links
---


Check out the Billington Goaltending School. He started it when he was 15!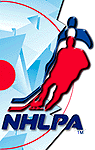 Craig's NHLPA Profile. From the NHLPA Page.

Craig's Profile from the Goaltender Home Page.. Run by Douglas Todd Norris.

The Bruins Legends Page. A fantastic site about the finest team in hockey.
The profiles I wrote for the Legends page:


The Unofficial Andy Moog Hompage, by Lynne Pryor. If you're a Bruins fan, you must see this page.


Pucklinks, a comprehensive listing of hockey sites on the Web.
---

Links to other NHL players' pages
Updated 18 Sept. 2001
---

Essays | Profiles | Statistics | Articles | Images | Hockey Cards | Biller-related Links | Visitor Feedback | Home
Know of any cool sites about Biller? Mail me: salhany@usm.maine.edu