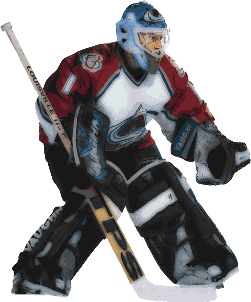 "I've been working the mental skills and the mental training for the past six or seven years. It's an ongoing process. It's constantly changing, and it's really a journey. I think the greatest lesson I've learned is that it's not just for hockey. I can apply this anywhere in life. In raising a family, you talk about belief, commitment, discipline, and respect. That's the type of person I want to be, no matter what I am doing, because I always want to get the best out of me. We only go through this life once, and I want to get the best out of Craig Billington every day. Whether it's at the hockey rink, the gym, with my friends or family, that's the way I want to be." - Craig.

Biller a success as a goalie coach? You betcha! (2/19/03)

Russ Cohen of Hockeyology.com graciously asked me to write a Player Spotlight feature on Biller for his website. You can read the article here. I'd like to thank Russ for providing the opportunity to talk about Biller to the wider Internet audience. Also, check out the link to my appearance on Russ' radio show, also on the site. I appear about 30 minutes into the show. Make sure you check out his site!

It didn't take long for Biller to make his mark on the Colorado Avalanche after being hired as a goalie coach. Patrick Roy had struggled throughout the early part of this season, but after Biller was brought on board, the Avs promptly went 10-1-2-1 and Roy played much better. There's an excellent article by Larry Wigge on NHL.com about this situation here Way to go, Biller!

You can read a very nice article about Biller's departure from the Caps here. And here's a great article about Biller signing on as a coach with the Avs.
---
Fans speak out! Read what the fans have to say about Biller's reassignment here.
Get the most current Caps' news at this link:
Washington Post
The Washington Capitals Official Web Site
Craig's profile from the Caps site
Check out the transcript of Biller's post-game interview after beating Tampa on 2/11/02. Many thanks to Deby for transcribing it and sending it along!

(Above) It's BILLER TIME!! Thanks to Caps on Film for this one!

A picture of Biller and a very happy Caps fan!Thanks to Emmaroo for this great picture!
A picture of Biller and his dad, sent in by an anonymous viewer! Thanks, whoever you are!!
Rusty's drawing of Biller, very nice! See it here. Thanks Rusty!
Biller's 02/03 season stats: 5 G, 1-3-1, 4.70 GAA, .823 SV%. Biller now has 110 career wins.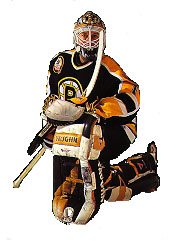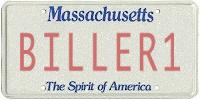 We've had
hits today!
---
This page is here to give deserved attention to one of the true good guys in the game of hockey.
On this site:
Essays
| Profiles | Statistics | Articles | Images | Hockey Cards | Biller-related Links | Visitor Feedback
Craig uses Vaughn Vision goaltending equipment.
Craig uses Louisville TPS goalie sticks.
Have any comments about Biller? Mail me:
here
This page created and maintained by Stephen R. Salhany.All pages are copyrighted. Click here to find out more about me.
Please note: I am NOT Craig Billington and am in no way associated with him, the Bruins, the Avalanche, the Capitals, or the NHL.
Last updated: 2/19/03 (Biller gets results as goalie coach for Colorado)
---
Take a look at the following links.
Relive the Legend - The Legend of Dave Gagner
by Adam Raider